How to book
Your dream holiday in three easy steps
1 / Choose your holiday home
Our website contains all the information you need to find the ideal holiday home in Sicily. Use our search engine and our specific sections to browse through our selection of properties to find the right one for you. If you can't find exactly what you are looking for call us on +39 0941 361681, send an email to [email protected] or fill in our request form, including your dates, budget and any other specific requirement. We'll contact you straightaway!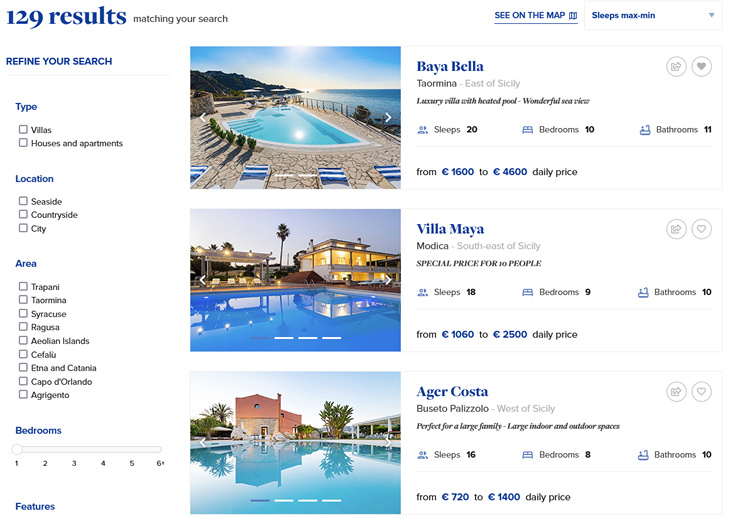 ---
2 / Check prices and availability
Once you have found the perfect home for your holidays, check the price and availability for the period you require online in the "Price" and "Availability".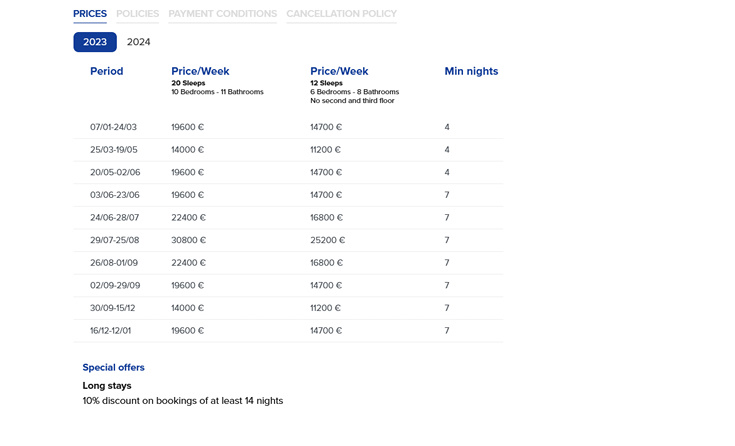 ---
3 / Book
To book just click on the orange "Book" button on the property page and fill in the form.
Insert your dates, number of guests, extra services and some personal information.
Please note that booking is only complete when you receive our confirmation via email.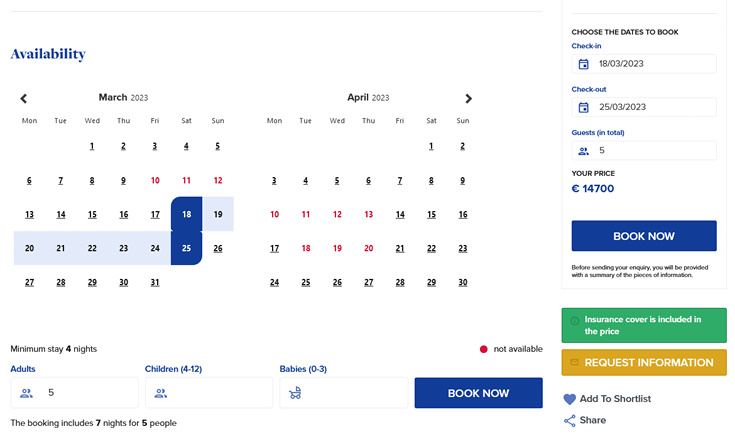 ---
Thank you for sending us your booking request form!
Just a few more things: